Simple and fuss free
Easy as 1-2-3
No need for printing, signing, scanning or faxing. What a hassle! Thankfully with Wallet Wizard, you can do everything online – applying for a Smart Loan, accessing your available credit, and managing your account.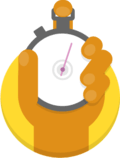 Super speedy approvals
Fast automated answers
No queuing, filling out lengthy forms or being passed from person to person. We process your request fast. Apply now and see how our Smart Loan calculator delivers when you need it most.

No hidden fees
Forget nasty surprises
Unexpected fees are no fun. But Wallet Wizard members don't need to worry about a thing. We ensure all fees are stated upfront so you can rest easy.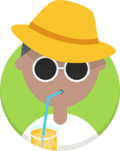 Stress-free repayments
Repayments that work for you
Your repayments are consistent and match the frequency of your income, making it easier to plan and budget.

Smart Loans you can trust
Enjoy peace of mind
We're a responsible lender. Our nifty decision-making engine intelligently assesses your financial situation. Wallet Wizard - an ethical and sustainable lender.

Everyone can apply
Reviewing your situation today
If you have bad credit, Wallet Wizard may still be able to help! We look at your current circumstances when assessing you for a Smart Loan.