Wallet Wizard App
We know you appreciate the speed, flexibility, convenience and privacy you get with a Wallet Wizard Line of Credit.
All of this and more is now available in one place, the Wallet Wizard App.
At the push of a button, you now have access to all the features of the Wallet Wizard Members' Area. Download the app today to quickly and easily:
• see up-to-date information about your account;
• find out when you're eligible to apply for a redraw or a credit limit increase;
• monitor the status of any application & upload any additional documents directly from your mobile device;
• view and accept your contract for any approved applications.
How do I download the app?
If you are using an Android device, please select the icon below.

If you are using an Apple device, please select the icon below.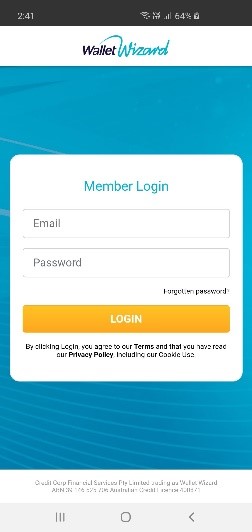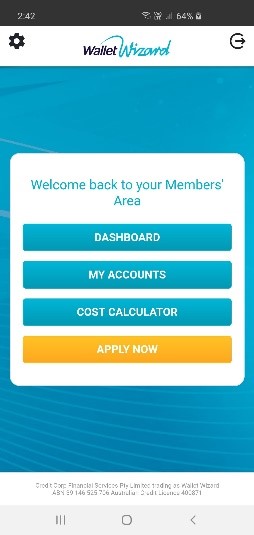 How do I log in to the app?
To log in to the Wallet Wizard App, simply use your email address and password that was used during the application process. After logging in, you also have the option of using Touch ID for any future logins.
What do I do if have any feedback?
We've been hard at work creating the app, but we would love to hear your feedback. If you have any questions, find any issues with the app or feature requests please let us know at hello@walletwizard.com.au or contact us HERE.
Apple and the Apple Logo are trademarks of Apple Inc., registered in the U.S. and other countries.
Google Play and the Google Play logo are trademarks of Google LLC.